T-Shirts Discount coupon Codes at UPto75.com
T-shirts have become a medium for self-expression and advertising, with any imaginable combination of words, art and even photographs on display.
The most common form of commercial T-shirt decoration is screen-printing using Plastisol. Other methods of decoration used on T-shirts include airbrush, applique, embroidery, impressing or embossing and the ironing on of either flock lettering, heat transfers, or dye-sublimation transfers. Laser printers are capable of printing on plain paper using a special toner containing sublimation dyes which can then be permanently heat-transferred to T-shirts. (Source-
http://en.wikipedia.org/wiki/T-shirt
)
Two well-known companies in India, Funktees and Inkfruit are now offering special online discounts on T-shirts on UPto75.com.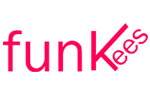 FunkTees, managed and marketed by Ayushveda Informatics, exclusively deals with various types, sizes and themes of t-shirts including Metallic, Quotes Tees, Retro Tees and Sports Tees.
http://www.upto75.com/FunkTees/m/5835/Sale_Offer.html
Use discount Coupon Code: UPTO75FUNK and get Rs.75/- OFF on T-Shirts booked online at funktees.com.
Inkfruit, launched in the year 2007 offers a complete range of custom design t-shirts with themes ranging from party, music, humorous, patriotic, corporate to environmental.
http://www.upto75.com/inkfruit.com/m/5806/Sale_Offer.html
Click on the above link and click either SMS or Email button and the coupon code will be sent to your mobile or emailaddress. Select the t-shirt of your choice on Inkfruit.com and enter the discount coupon code during checkout process. Rs.100/- would be automatically deducted from total purchase price.