This heart, my own dear mother, bends,
With love's true instinct, back to thee!
~Thomas Moore
Mother's Day is on Sunday, May 9th 2010. It is special day to express our love and show gratitude for all the things our mothers have done for us throughout our lives. Any gift given by their children is a great gift for Mom and it brings a sweet smile to her face. Here are some gift ideas to make it extra special.
1.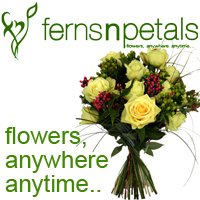 An all-time,
most popular Mother's Day gift
is a unique, beautiful collection of Mom's favorite flowers. To make it even more special, FernsNPetals is offering a special mother's day discount. Use the following discount coupon code-DC923NE8516K8N9PT for ALL online purchases made at fnp.in.
Flowers alone do not add to the beauty of a decor, the way a flower bouquet/bunches is arranged is equally important. Gift a beautiful bouquet to your mother, this mother's day. Choose from a variety of Mother's day arrangements, Basket Arrangement, Glass Vase arrangement, bunches, exclusive arrangements, bouquets of roses, exotic flowers etc.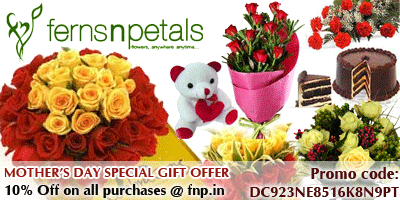 As a mother's day gift, you can send flowers to Ahmedabad, Bangalore, Bhubaneshwar, Cochin, Chandigarh, Faridabad, Delhi, Dehradun, Gurgaon, Ghaziabad, Hyderabad, Kanpur, Lucknow, Ludhiana, Pune, Gifts to Chennai, Gifts to Mumbai, Kolkata, Jaipur, Noida, Indore, Nagpur, Navi Mumbai, Baroda, Trivandrum, Bhopal, Surat, Secunderabad, Thane, Patna and anywhere else within India.
For more details, check out http://www.upto75.com/Ferns_N_Petals/m/5359/Sale_Offer.html
2. Another
great Mother's Day gift idea is to buy jewellery
to your mom and gift it on Mother's day. Surat Diamond manufactures and sells Diamond, Pearl, Silver and semi precious jewellery at USA, UK, Australia and India. They combine tradition with contemporary styles to create magic.
3.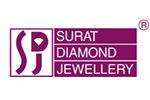 Have a perfect Mother's Day with Surat Diamond range of pendants and necklaces.Tthere is a kind of uniqueness in each piece that far surpasses our imagination. Shapes, sizes, colours, styles or patterns, Traditional or contemporary, the designs and collection are incredible. If you feel earrings are more desired by your mom, the mere sight of earrings displayed in Surat Diamond Online is a treat to the eye. Whether you are looking for small daily wear studs or for long dangling pieces to wear on that special day, Surat Diamond has it for you in beautiful and exclusive designs!
Buy your jewels today and get Rs 400/- off on any order of Rs.1600 or above. To avail the offer use the coupon code "SDJUT400" during your booking @ www.suratdiamond.com.
For $110 or Rs.4,850.00, you can get the above beautiful pendant and on top of it, you can get the discount, if you use the discount code at checkout. OR you can get this topaz temptation for just $11.28 or Rs.499/-
For more details, check out http://www.upto75.com/Surat_Diamond/m/5305/Sale_Offer.html
3.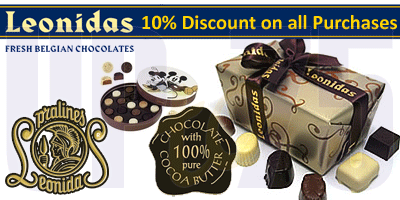 Leonidas, one of the best and renowned chocolate makers in the world, offers over 100 kinds of Belgian chocolates that melt in your mouth. Started over a hundred years ago, Leonidas today has 1400 outlets across the globe. It has one of its outlet in Mumbai and promote traditional methods and the finest of ingredients in their chocolates. Pure and natural cocoa butter, butter, fresh cream, hazelnuts from Turkey, Morello cherries from the Perigord, almonds from Italy and walnuts from Grenoble create magic and present to you the tastiest of chocolates, pralines and ice-creams. They also bring to you innovative products and unique flavours.
And now you get 10% discount on all purchases for a limited time. For more details, please visit http://www.upto75.com/Leonidas_-_Just_Think_of_Someone/m/5303/Sale_Offer.html